Keeping Your Space
Squeaky Clean
Superior Janitorial Solutions for Businesses and Homes
Keeping Your Space
Squeaky Clean
Superior Janitorial Solutions for Homes and Businesses
For 20% off of your first cleaning, email us here!
Houston's Best
Professional Janitorial Services
Making sure your home or business is clean and organized is not an easy task, especially when your attention is being pulled in so many different directions and there are only 24 hours in a day. What complicates things is that no one wants to live or work in an unclean environment. So, what do you do? Do you sacrifice the little free time that you have to clean up after your kids and employees? Surely, there is a better way to maintain the health, safety, and comfort of your home or business. And luckily, there is.
Professional cleaning services are a great investment for anyone who wants to take back a big chunk of their free time and still reap the benefits of a clean space. When you hire EBS Janitorial Group's team of professional cleaners to mind the tidiness of your home and business, you can expect the highest quality cleans. Our clients keep coming back for our professional cleaning services because the level of cleanliness we provide to their homes and businesses is practically unprecedented. EBS Janitorial Group doesn't doubt your level of cleanliness—we know you can sweep, mop, and scrub—but our team has received extensive training and is fully equipped to tackle the often overlooked and hard-to-reach areas.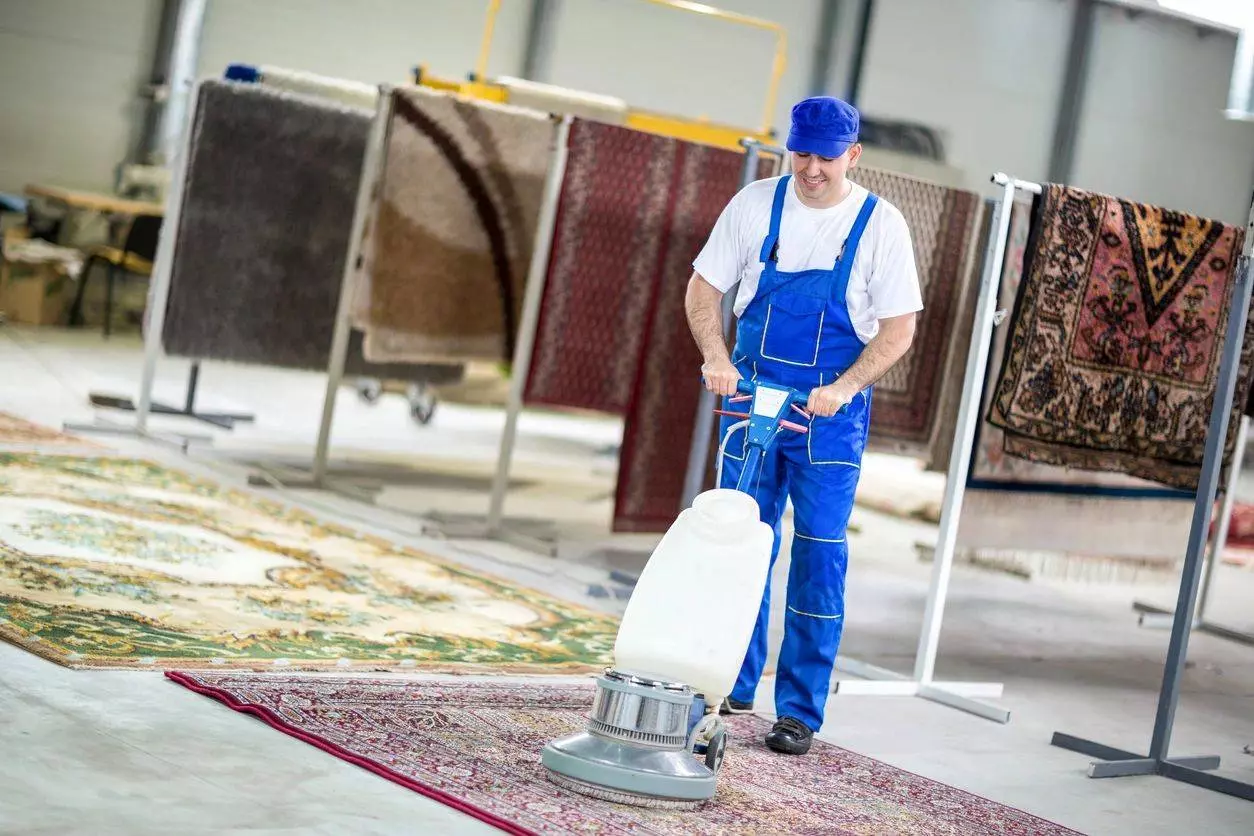 Now Offered Steaming Sanitation and Disinfectant for Just $39!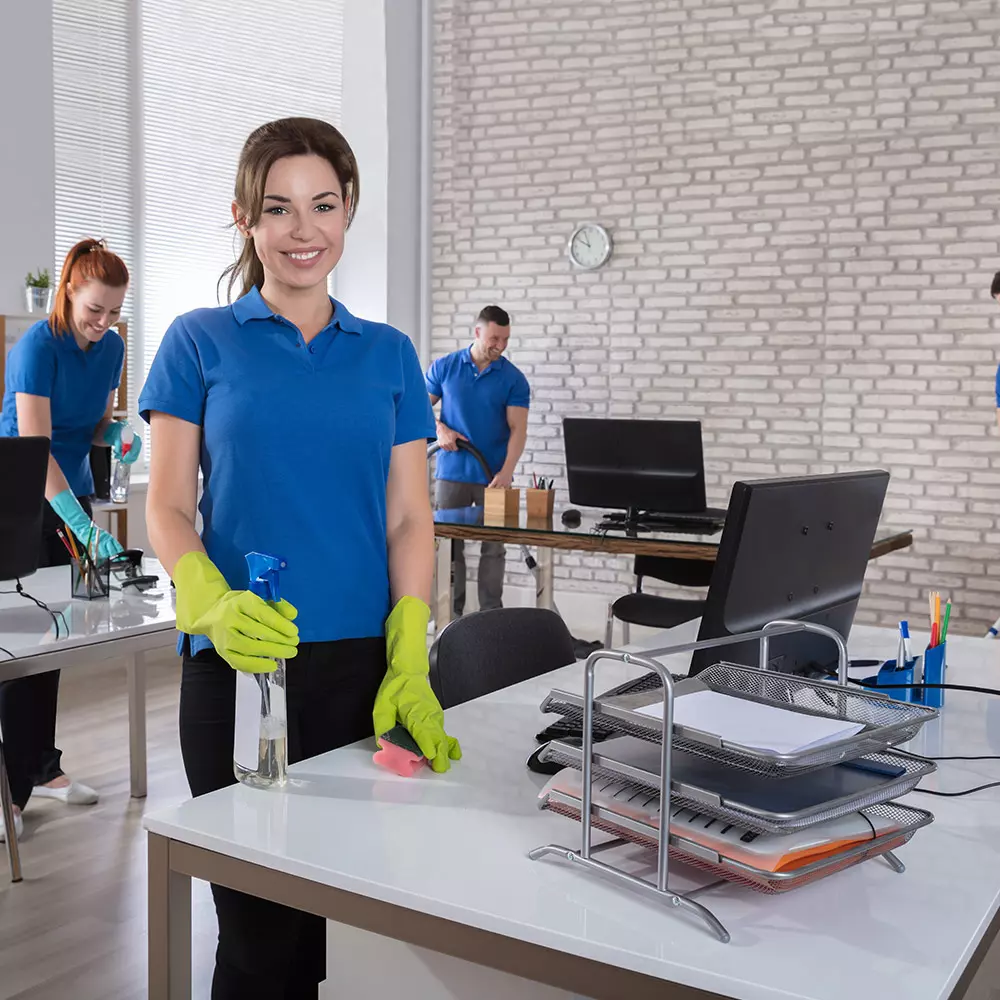 Why Choose
EBS Janitorial Group?
There are several reasons why you should choose us as your professional cleaning service provider. The first being is our affordable rates. Cleanliness shouldn't cost an arm and a leg, which is why we make sure our pricing is fair and honest. Beyond the cost-effectiveness of our various cleaning programs, our high standards continue to set us apart from the competition. If you are a new customer, let us know; new customers receive 20% off their first service with us!
Our high standards aren't limited to the level of hygiene that we provide your home or business with. Though it certainly is a big part of it, we expect a lot of our team, including reliability, respect, courtesy, health, and safety. We are a fully bonded and insured janitorial company that can clean your home, office, bank, gym, daycare, school, warehouse, health care facility, etc.
There isn't a cleaning task in the book that we aren't capable of completing, either with conventional cleaning products or with our green cleaning services. All you need to do is pick up the phone, call us, tell us what you need, and we guarantee we can get it done.
Whether you want regularly scheduled service or a single deep clean, customer satisfaction is our top priority. So, if you want to be impressed by your home or business's cleanliness and the professionalism of our cleaners, give us a call today.
Frequently Asked
Janitorial Service Questions
If you are interested in EBS Janitorial Group's cleaning services, you certainly have your fair share of questions, which is why we have done our best to answer the ones we encounter most often below. If your question and its answer don't appear on this page, then please feel free to give us a call and ask us directly.
Yes, EBS Janitorial Group is fully bonded and insured. We are guests in your home or business, which is why we have taken the necessary measures to provide you with the peace of mind you need to feel confident in our professional cleaning services.
No. You are not required to provide EBS Janitorial Group's team with cleaning products or equipment. Our team has professional-grade tools and cleaning supplies to make sure that our service is effective. Of course, if you would prefer that we use the products of your choosing, all you have to do is let us know in advance, and we will accommodate your request because customer satisfaction is one of our top priorities.
Just give us a call three business days before your appointment, and we will work with you to find a time that's more convenient.
As a matter of fact, it is. Letting someone else see the level of cleanliness you keep your home or office at is a truly intimate and revealing thing. This is something we have understood since we started our professional cleaning business, which is why we guarantee complete discretion. Besides, there is nothing we haven't seen before. And even if there is a brand-new mess, we won't judge. Our friendly and courteous staff should get rid of the nerves shortly after they arrive and start making your home or business a more pleasant place to be.
Not at all. Most of our clients prefer to leave us alone to clean so that they can come home or come into work to an expertly cleaned space. After all, isn't one of the biggest perks of acquiring professional cleaning services is that you can spend the time you would be cleaning on other things?
We try to because continuity makes for more consistent service. However, sometimes life gets in the way. If the cleaner(s) that typically works on your property isn't available, another member of our fully licensed and bonded team will arrive at the agreed-upon time and provide the same high level of service you have come to expect from EBS Janitorial Group.
Yes, we do. We need to be confident in our employees' ability to represent the EBS Janitorial Group name, which is why we are very careful when selecting candidates.